1. 2ne1 Dara's and MBLAQ's Thunder
Dara debuted legendary girl group 2ne1 in 2009 while her younger brother Thunder also debuted that same year in MBLAQ. Both were in some major big groups of K-Pop.
2.  SS501's Kim Hyung Jun and U-Kiss's KiBum

SS501's Kim Hyung Jun debuted in 2005 while his younger brother debuted with U-Kiss in the year 2008. Without saying anything, fans could guess the two were related as they share similar visuals.
3. Leeteuk's Super Junior and Park Young In

Leeteuk debuted with Super Junior in 2005. Leeteuk's sister Park In Young is also a singer and debuted in the 2009 musical "Boeing Boeing." The two are clearly musically talented.
4. BIGBANG's Taeyang and actor Dong Hyun Bae 

Taeyang debuted in BIGBANG back in 2006 while Dong Hyun Bae debuted in 2010, appearing in "Love's Greeting." Dong Hyun Bae once exposed the difficulties of being overshadowed by his idol brother; however, Dong Hyun Bae's career appears successful as has starred in many dramas.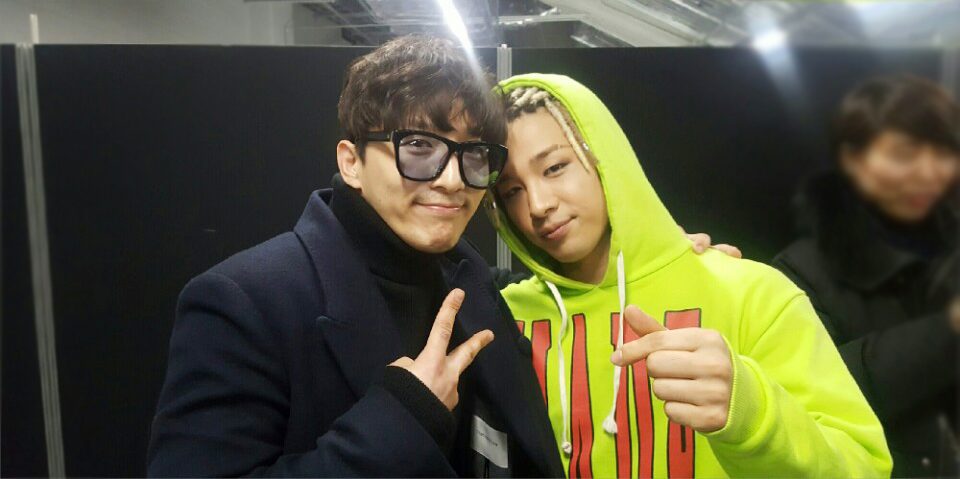 5. Kim Tae Hee and Lee Wan

It looks like the two siblings took the acting route. Kim Tae Hee debuted in with a small role in 2001 with "Last Present" and Lee Wan's first appearance was in 2004's Stairway to Heaven." Kim Tae Hee also in "Stairway to Heaven" as well.