5 Comfortable Outfits From Dramas We Want To Steal
"Beauty is pain" or so the saying goes, and sadly, us girls know it far too well. From squeezing our feet into a pair of deadly gorgeous heels (say bye to said feet and hello to them nasty blisters!) to wrestling with a dress that clings to the wrong places more than the right ones, we've all had one of those moments. But who's to say that we can't have the best of both worlds — style and comfort? If you are wondering how, why not draw some inspiration from these K-drama characters who have clearly mastered the art.
Kit up in knits and skirts.
Hyun Soo Ah (Jo Woo Ri) from "My ID Is Gangnam Beauty" might get a full score for her natural beauty, but what we would really like to score is her easy-breezy wardrobe. Pretty in pastels, the college student went for soft, breathable fabrics in her choice of a knit sweater, linen midi skirt, and comfy canvas shoes. A solid black belt helps to pull the look together, and while her leading man did not look impressed, we certainly are.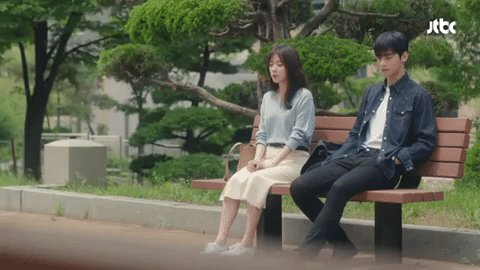 On-trend in candy stripes.
Kim Mi So (Park Min Young) might wear her feminine blouses and pencil skirts like armor in "What's Wrong With Secretary Kim," but her casual style deserves its own spotlight for incorporating this summer's trend of candy stripes in a fun and relaxed way.
Keep cool in the summertime with tunic dresses.
Or warm, since they are clearly in the rain. But against the elements, Yoon Jin Ah (Son Ye Jin), the titular older sister from "Pretty Noona Who Buys Me Food," stayed poised and collected in her white summer tunic dress that she cleverly layered over a pair of jeans (no indecent exposure, check!). If it's comfy enough for Jin Ah to prance around in the pouring rain in, it's earned a top spot in my wish list, that's for sure.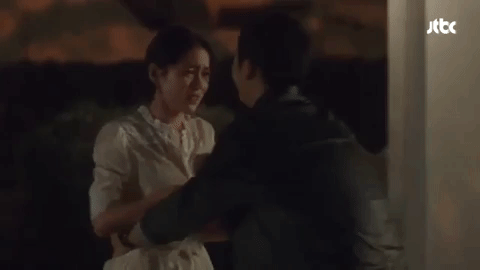 Oversized style equals oversized comfort.
An aspiring radio writer, Song Geu Rim (Kim So Hyun) from "Radio Romance" sure knows that you do your best work when you're in your best form. She might have to grind through her 9-to-5 job in order to achieve her dreams, but here's to making things just a tad bit better — with oversized outerwear that doubles as a warm hug (because we all need one sometimes).
Kick back in pantsuits.
Now here's how to slay like a real boss without breaking a sweat. Wealthy heiresses we might not be, but why not take a tip or two from Choi Soo Ji (Moon Ga Young) from "Tempted," who keeps it comfy in an airy pantsuit! To have the freedom of flaying your limbs about as you please and still look like you stepped right out of a Forbes photo shoot? Sold.
Hey Soompiers, which of these would be your go-to comfy outfit? Share with us in the comments below!
Aetcult is your friendly K-beauty enthusiast who loves her tea on and off her face (no lie). In between bouts of tinkering with new beauty products, she will probably be writing about her finds, revising her Korean language coursework and jamming to the latest K-pop song. Say hi to Am on Tumblr.