6 Moments Fei Was Every Girl Ever In "Swan"
The 2017 Chinese-Korean collab "Swan" received mixed reviews as a whole — and if you've seen the drama, you probably understand why. While some viewers applauded the drama's cross-cultural and multi-lingual cinematic efforts, others were put off by its numerous plot holes and prickly female lead (the character, not the actress!).
Regardless of the range of opinions, "Swan" managed to churn out a character whose likability shone almost as brightly as her radiant smile: surgical assistant Wu Zi, played by former miss A member Fei.
I found her character so likable because (besides counteracting the lead female's selfish and pointless pettiness) she was super relatable, which made for some adorable and humorous moments in the otherwise fairly bland drama.
Wang Fei Fei gets plenty of screen time, but I found myself wishing her character was present even more. She resounded with me as not only a woman, but as someone who has loved from afar.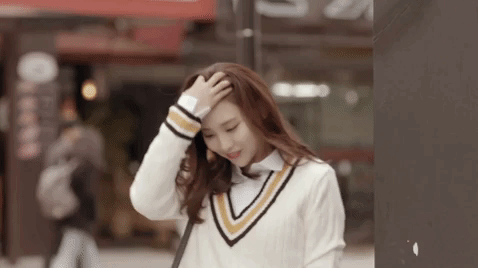 Here we go: moments the adorable Fei are just so darn relatable…
When she follows her crush to the ends of the earth
Maybe not to the ends of the earth…but to another country? Sure. The spunky Wu Zi will not be left behind when the plastic surgeon she has puppy eyes for, Gu Hao Tian (Yu Xiao Tong), ups and leaves to Korea to work with his ex-wife, Kim Min Seo (Nam Gyu Ri).
Wu Zi promptly quits her job, packs her bags, and follows him! Go, girl. Shirk your responsibilities for the one you love! Er…I mean, shame on you?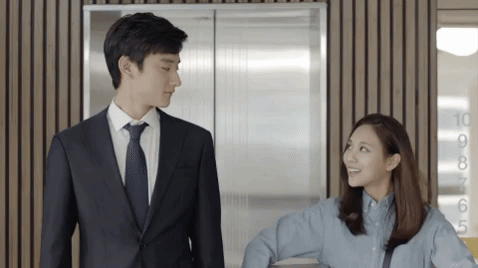 When she bonds with someone over a hot beverage
Although my personal choice would be coffee, Wu Zi knows that a hot cup of pretty much anything (Xiang Piao Piao milk tea, in her case) shared between two people can quickly turn a casual acquaintance into a friendship.
One thing she doesn't seem to notice is the way Hyun Tae (Song Won Seok) looks at her, with a little more than casual interest.
Awwwww.
When she goes on an impromptu shopping spree
Shortly (actually, pretty much immediately) after quitting her job and flying to South Korea in pursuit of Gu Hao Tian, Wu Zi is hired as his personal assistant again! And we all know what happens when you are delirious with the victory of finding your true love and scoring yet another job working directly alongside him or her — you go on a shopping spree!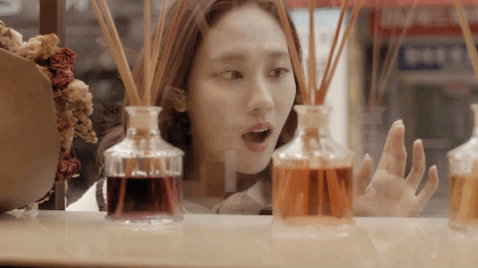 Feeling happy with life, Wu Zi decides to give herself a little metaphorical pat on the back and does what any sensible person would do in this situation — hits the town to get her hair done, buy some goodies, and visit the LINE FRIENDS store!
When she sheds a tear or two hundred because of her crush
After her aforementioned shopping spree, Wu Zi comes into work with her new look, and everyone compliments her on it. Except the one who she really wants to notice — Gu Hao Tian. Come on, man!
As if that wasn't bad enough, he not only doesn't notice, but takes her aside later that day and rather coldly tells her to be more professional at work — and if she can't, she should go back to China. So of course, the minute he leaves, she reacts the way anyone would…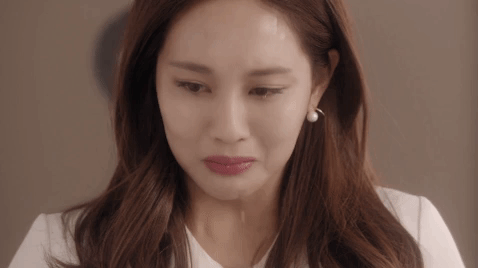 Fei does an awesome acting job in this scene. I sort of want to cry along with her.
When she pouts because her buddy gives her the cold shoulder
By this time, she and Hyun Tae are pretty good friends, but he finds something out about Gu Hao Tian and Kim Min Seo that he can't ignore. He briskly exits the elevator he was on, only to be met by Wu Zi's smiling face.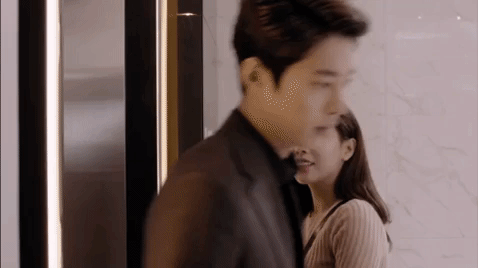 After he coldly passes by without saying a word, her smile dissolves to a pout only Fei can manage to make look so adorable.
When she doesn't underestimate the power of a pinkie promise
While out drinking with her hospital friends, Wu Zi gets to talking with one about China. He tells her that he wants to come visit her there someday, and hopes she will show him around. With a smile, she agrees, sealing the adorable deal with a pinkie promise.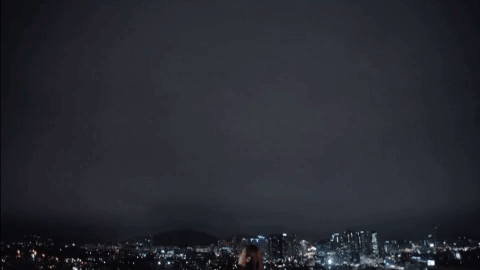 Have you already seen "Swan"? What did you think? Let me know in the comments below! If you haven't seen it, and you're curious to see what the mixed reviews are about (or just want to watch a little Fei cuteness onscreen) you can start watching right now!
actualeleven is an Asian drama enthusiast who loves a good cup of coffee almost as much as she loves KARD, Infinite, and Monsta X. She hopes to spread her passion for Asian dramas to her readers! 
All-time favorite: "Shut Up! Flower Boy Band"
Currently watching: "Only Side By Side With You" and "Tempted"
Looking forward to: "Meteor Garden"