Information about upcoming concerts
featuring artists and events: WheeSung, 2008 Super Triple Concert (DBSK, Moon Hee Jun, M.C the Max), BigBang, Cho Yong-pil, Shinhwa, SG Wannabe, Park Sang Min.
Wheesung to Hold First Solo Concert in Japan on June 15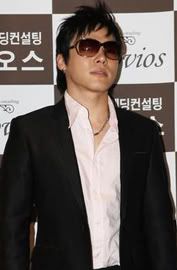 Source: http://english.kbs.co.kr/
"2008 Wheesung's first solo concert in Osaka" wil be held on June 15 at the Matsushita IMP Hall in Osaka, Japan. All the seats have been completely sold out. This concert is requested numerously from Japan and Orange Shock – Wheesung's management also announced that Wheesung already has an official fan club in Japan.
Wheesung mentioned that although the concert hall isn't that big, he is happy that the tickets to his first concert n Japan were sold out. He also expressed his wish to meet even more Japanese fans in a bigger concert hall at his next concert.
Recently Wheesung released a digital single entitled "We aren't crazy" with Lee Hyun-do and he is also working on his 6th album with composer Park Keun-tae.
==========================================
2008 Super Triple Concert: TVXQ, Moon Hee-jun, M.C. the Max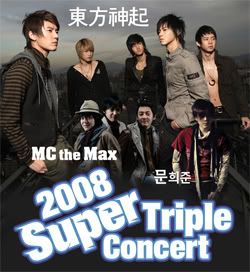 Sources: http://world.kbs.co.kr/ and soompi's thread
Date : Jun. 15, 2008
Place : Main Stadium, Jamsil Sports Complex

This concert is dedicated to patients of pediatric cancer. TVXQ, Moon Hee-jun, M.C. the Max have prepared an evening of unforgettable and inspirational performance which will showcase their talents as well as warm hearts.
TVXQ is now returning to Korea after a lot of concerts overseas and they will prove that they have improved. Resuming career after two years doing military duty, Moon Hee Jun, former H.O.T leader, was back early this year with his long-awaited concert and now with his mini album "Obession" Moon Hee Jun will show the new fresh side in his music. M.C.the Max, the master of live performance, will certainly mesmerize the audience with their additive and heart-breaking music.
The 2008 super triple concert will start at 7pm and will last 2 hours. It's a rare chance to experience such an excellent combination and surely the audience will be on a fantastic voyage to the music wonderland.
==========================================
Big Bang Attracts 10,000 Thai Fans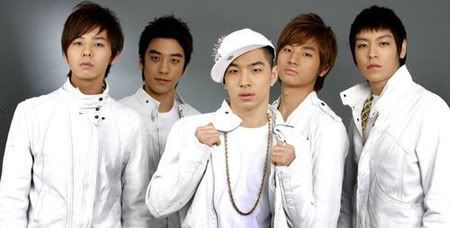 Source: http://english.kbs.co.kr/
"Global Warning Tour" – Bigbang's 2nd big tour has successfully wrapped up its international part last June 7 in Thailand. "Global Warnng Tour" took placed in Korea, Thailand and Japan for 2 months and will end on 21 and 22 this month in Seoul.
According to YG Entertainment, about ten thousand fans showed up to see and support the group. Not only Thai fan but also fan from other southeast Asian countries including Singapore, Hong Kong and Vietnam traveled to Thailand to attend the concert. At the concert, they performed their hit songs in the cheers of their fans. During the song "How Gee", Thailand's number one B-Boy team "Grand Scatter Break" performed alongside the group.
In the latest post in the main site of YG Entertainment, YG (the founder) mentioned that Tae Yang will have a solo mini concert and the group will release their new mini-album this August.
==========================================
Cho Yong-pil 40th Anniversary Live Concert: The History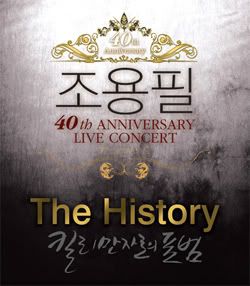 Source: http://world.kbs.co.kr/
Date : May 31, Jun. 14, Jun. 21, Jun. 28
Place : Daejeon World Cup Stadium-Daejeon, Daegu Stadium-Daegu, Changwon Exhibition
Convention Center-Changwon-South Gyeongsang Prov. , Ulsan Dongcheon Gymnasium, Ulsan
It has been four decades since Cho Yong-pil started his legendary career in 1969 when he was not yet 20. Although he no longer makes many TV apperances, his fans and music lovers still can experience his incomparably powerful performances through concerts held for special occasions.
With this concert tour Cho wants to return the love and support the has enjoyed over the years and deliver the message that he will stay with them for many more years to come.
==========================================
Shinhwa: Soul Mate concert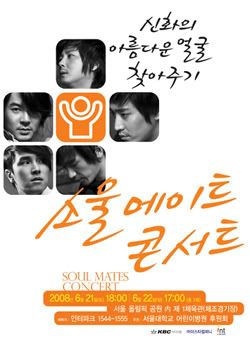 Source: http://world.kbs.co.kr/
Date : June 21 – 22
Place : Gymnastic Stadium, Olympic Park, Seoul
Warm-hearted Shinhwa members decided to hold this concert after they heard about an 8-year-old girl suffering from cacial deformity. They will get together to return a bright smile on the girl's face. In this special concert, audiences can experience the member's individual talents, unlike anything seen before. They can also enjoy electrifying performance as well as take part in a worthwhile cause. (However Andy will not be present for this concert because of his prior engagement overseas.)
==========================================
SG Wannabe introduce my friend concert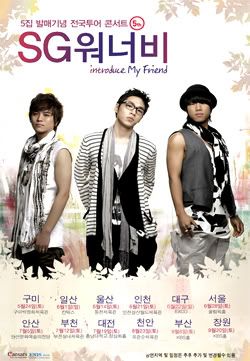 Source: http://world.kbs.co.kr/
Date : June 28
Place : Olympic Hall, Olympic Park, Seoul
SG Wannabe has turned another page in their path. As the title has spoken up, this concert is going to be an opportunity to introduce SG Wannabe's new member Lee Seok-hoon. SG Wannabe is always at their best on live stage and this occasion is not going to be an exception. Moreover fans can experience Lee's new color adding to the familiar tunes that they have always loved. SeeYa, Cho Shin Sung, Black Pearl and Davich will attend "SG Wannabe introduce my friend" to support the group as special guests.
The concert will continue in another city such as Insan, Buchon, Daechon, Chon-an, Busan, Jang-won.
==========================================
Park Sang-min Holds Charity Concert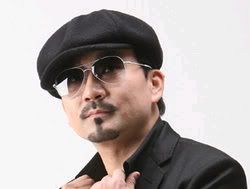 Source: http://world.kbs.co.kr/
Park Sang Min is holding a concert for the low-income class titled "Passion" on June 28 at Sejong University in Seoul. This concert is the following of his previous concert for pediatric cancer patients last February at Yonsei University.
According to Park, he hopes the concert can give people attending hope and strength to withstand the hardship of life. All the profits from Park's concert will be donated to a social service group for the poor.
Not only Park's hits is going to be performed, the audience will experience his rarely seen dancing.