Music news
featuring artists: Shoo, Kangta, Super Junior, BoA, Turtleman (Turtle), Maya
Maya Cast in a TV Drama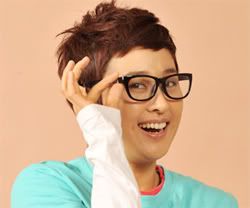 Date: April 03, 2008
Source: http://world.kbs.co.kr/
Powerful rock singer Maya is returning to the small screen three years after her last appearance on TV. She has been cast in an unnamed weekend series scheduled to air in July.
The new drama will be directed by Hong Chang-wook, who had worked with her previously in "Magic." Maya is said to be playing a character, who is very outgoing and generous, but has a pathological dislike for men. She hasn't received the detailed synopsis yet, but is determined to do her best and looking forward to joining other cast members soon.
Maya has just released her fourth album, which is earning great responses. Her previous acting experience includes supporting roles in TV dramas "Bodyguard" and "Magic."
=============================================
Turtle Man Dies of Heart Attack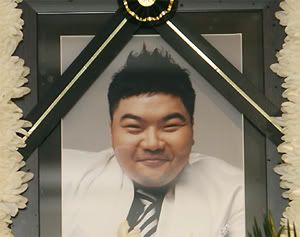 Date: April 03, 2008
Source: http://world.kbs.co.kr/
Rapper Turtle Man (real name Im Seong-hoon) of pop trio Turtles (Geobugi) died of a heart attack early Wednesday morning. He was found by his manager, who came to check up on him when he didn't answer his phone. Turtle Man's management agency announced that he apparently passed away in his sleep around 2 o'clock in the morning.
Turtle Man had collapsed in April 2005 after complaining of chest pains and difficulty in breathing. He was rushed to a hospital and underwent an emergency heart surgery. He was released after a month-long stay in the hospital, but had to receive another surgery in October 2005.
Nonetheless, the group Geobugi came back in 2006 with their fourth album "Buy a Turtle" and earned wide recognition with their hit "Airplane." Geobugi's other hits include "Bingo" and "Four Seasons." Turtle Man's funeral will take place on Friday and his remains will be rested in the same place where the remains of actresses Lee Eun-joo and Jung Da-bin are kept.
=============================================
BoA's Hit Song Created into TV Drama in Japan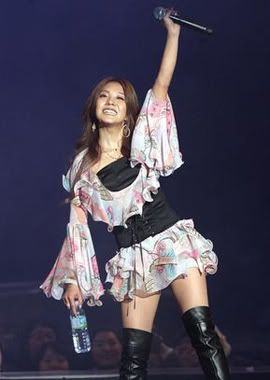 Date: April 03, 2008
Source: http://english.kbs.co.kr/
Singer BoA's ninth single "Shine We Are" which nabbed the number one spot on the Japanese Oricon Chart in May, 2003, will be created into a TV drama.
AVEX, one of the largest recording companies in Japan, said it has decided to create 100 short dramas–based on the songs of the artists it manages–to celebrate its 20th founding anniversary. The dramas will be aired starting April 7 on Asahi TV.
"Otome" is a two-minute drama that will be broadcast from Monday to Thursday. The dramas will bring together some of AVEX's biggest hit songs with various scenarios.
"I Can't Always be a Dreaming Girl," a hit song by Aiga and Nanase, will be broadcast on April 7 as the first part of the drama series, followed by "Tomorrow Again" by ELT, "Love2000" by Hitomi and "Shine We Are" by BoA.
AVEX, which celebrates its 20th founding anniversary on April 11, will also release a complilation album entitled "20 Years 200 Songs" as part of its celebration projects. AVEX has released a total of 200 million albums including single albums over the past two decades.
=============================================
Super Junior to Meet Fans in Japan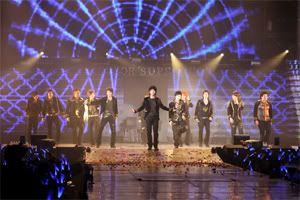 Date: April 02, 2008
Source: http://world.kbs.co.kr/
Idol group Super Junior will hold a big meeting with its fans on July 8th at the Nippon Budokan in Tokyo, Japan. Titled "Super Junior's 1st Premium Even in Japan," the event will captivate some 10,000 Japanese fans with the full repertoire of their biggest hits and interesting chats.
This is the first fan meeting by Super Junior, and it's unprecedented for a foreign music group to hold such a grand event at the prestigious Nippon Budokan without having officially debuted in Japan. This goes to show how much Korean stars are admired in Japan.
Marking their first big event in Japan, Super Junior opened a Japanese language homepage on Tuesday to provide Japanese fans with information on concerts and its members.
=============================================
Kang Ta Starts Military Service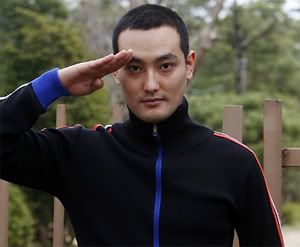 Date: April 01, 2008
Source: http://world.kbs.co.kr/
Former H.O.T. member Kang Ta began his 24-month mandatory military service Tuesday. When he arrived at the training camp in northern Gyeonggi Province, Kang was accompanied by ex-H.O.T. member Shin Hye-sung* and close friend Lee Ji-hoon.
Sporting the short military hairstyle, Kang Ta appeared to be relaxed and eager to start his service. He said that he slept well and his fellow H.O.T. member Moon Hee-jun, who finished his military duty just a few months ago, advised him to just follow orders and everything will be alright.
Now that Kang Ta has left for the military, only Tony Ahn and Lee Jae-won out of five H.O.T. members need to fulfill their military. Before starting his military service, Kang Ta held his last performances last Saturday and Sunday to reassure his fans that he will return as a stronger and better man.
=============================================
Shoo to Star in a Horror Drama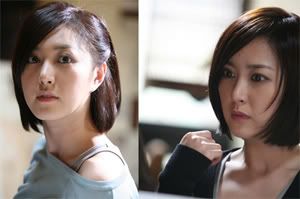 Date: March 31, 2008
Source: http://world.kbs.co.kr/
Ex-S.E.S. member Shoo will make her TV acting debut in a horror-themed drama called "The Fake Husband." This is part one of the series "Urban Legends Déjà vu Season 3," which will be aired on the cable channel Super Action.
At a press conference held Monday morning, Shoo said that she took the role because she wanted to shed her cute image and challenge herself. In the drama, Shoo plays Hyun-ah, a painter with amnesia, who is greatly confused by a man who claims to be her husband.
Shoo was so determined to shatter her image as a former S.E.S. member that she didn't mind doing the scenes where she looked really beaten up and disheveled. She even fainted once from extreme fatigue, while filming "The Fake Husband." Shoo has been working as a musical actress in Japan since S.E.S. disbanded in 2003.
=============================================
*NOTE – incorrect part from the news: Shin Hye-sung is a Shinhwa member & a part of the project group S (Kangta, Shin Hye-sun, Lee Ji-hoon)