Music news
Featuring artists: Rain, Shin Dong (Super Junior), DBSK, Seo Taiji, Shinhwa, Han Kyung (Super Junior)
Super Junior`s Han Kyung to Carry Olympic Torch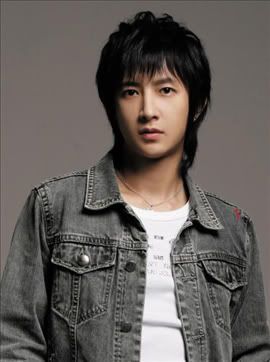 Date: March 20, 2008

Source: http://english.kbs.co.kr/
SM Entertainment Agency announced that there was an online survey done by Coca-Cola China, a public sponsor of the Beijing Olympics (http://www.icoke.cn), and Han Kyung of Super Junior was voted first place as carrier of the 2008 Olympics torch. After deliberations, the Olympics organizational committee sealed the deal.
"The [Olympics] committee chose Han Kyung because they recognized his part in the cultural exchange of China through his activities in Korea and the rest of Asia," the agency stated. "Han Kyung will be participating in the carrying of the Olympic torch in Beijing from August 6th to the 8th."
Han Kyung will be taking his solemn oath at the "Coca-Cola National Olympic Torch-Bearer Ceremony" as a representative of the Olympic flame on the 24th in China. The ceremony will be broadcast on CCTV-5 and Guangdong TV, the official Chinese channels for the 2008 Olympics.
Han Kyung stated, "I'm extremely pleased and honored to be a torch-bearer for the 2008 Beijing Olympics."
========================================
Shinhwa Members Celebrate 10th Anniversary of their Debut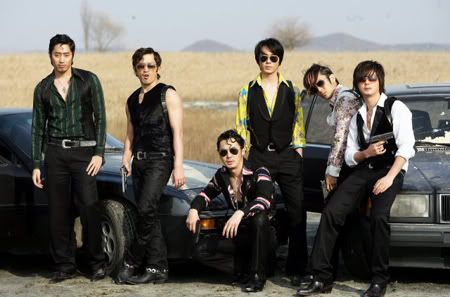 Date: March 20, 2008

Source: http://english.kbs.co.kr/
The group Shinhwa recently filmed a music video for their 9th studio album. The music video was filmed in a field of reeds near a dinosaur fossil site in Songsan-myeon in Hwaseong City, Gyeonggi Province.
The scene involved five members rescuing Eric, who is held as a hostage by enemy gangsters.
March 24 marks the 10th anniversary of Shinhwa's debut. The music video shoot was a special event as members Eric and Kim Dong-wan are preparing to begin their military services.
The members said the past decade felt more like a brief thunderstorm and thanked each other for staying the same over 10 years.
Jun Jin said he feels sad to watch his "brothers" go off to the miliary before him while Andy remarked that when he is hanging out with the group members, it feels as same as it did ten years ago.
After the release of their album, Shinhwa will hold a 10th anniversary concert after which the members will go their separate ways.
The group joked around by saying that in ten years all of the members will probably be married. They added, however, that even after ten years, they will be together, and if they had an opportunity to travel back ten years, they would choose to be a part of Shinhwa all over again.
========================================
Seo Taeji to Mark Release of 8th Album with Nationwide Tour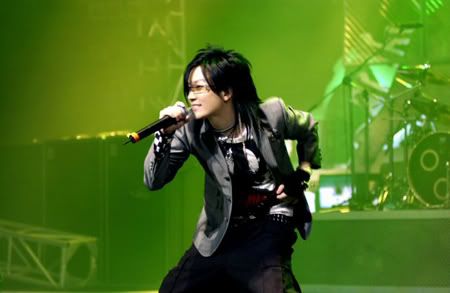 Date: March 19, 2008

Source: http://english.kbs.co.kr/
Singer Seo Taeji has announced plans to launch a nationwide tour to celebrate the release of his 8th studio album in collaboration with Yedang Entertainment Company.
Yedang announced on Wednesday that it has signed a deal with the artist regarding the distribution of his 8th studio album as well as his nationwide tour which will make up the bulk of his promotional activities. The entertainment agency will be in charge of organizing 11 tours starting with the first in Seoul.
It is also reviewing possibilities to launch overseas tours including Asian tours.
Yedang is expected to earn profits of 10 million dollars as the contract includes distribution rights to Seo's live album, DVD contents, MD projects and IPTV performances.
The company said Seo is nearly done with recording his 8th album and the contents of his upcoming concert is confidential. It added, however, that it is working hard with Seo to make the concert a unique performance arts experience for Korean music lovers.
========================================
TVXQ! to captivate Japan with its 17-show concert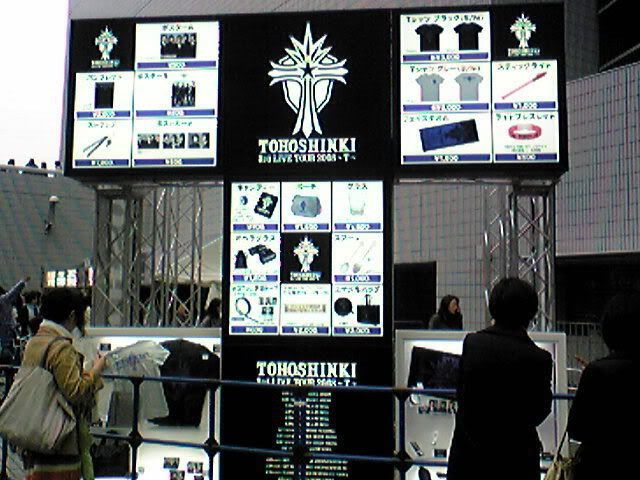 Source: http://www.arirang.co.kr/
Picture: http://www.baidu.com
And BoA has passed the baton! TVXQ! will hold a massive concert for 180,000 Japanese fans. From the 19th of this month through May 6, the group will embark on an 8-city arena tour hitting Tokyo, Osaka and Nagoya. The concert will be called "TVXQ! 3rd LIVE TOUR 2008~T~." Their single "Purple Line" shot to number 1 on a weekly Oricon chart. Tickets to every show of their concert tour have sold out. It looks like TVXQ! is about to take over Japan.
========================================
Super Junior's Shin Dong's surprise solo debut!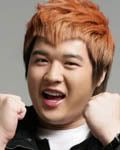 Source: http://www.arirang.co.kr/
Picture: http://www.naver.com
Super Junior's Shin-dong has completed the first solo recording since his debut! He has rapped the OST song "Don't Cry," the theme song for Oh Ji-ho's character in the TV drama "Single Dad Dating," in which Shin-dong currently appears. Oh Ji-ho plays his older brother. In contrast to his typically funny image, rumor has it Shin-dong has rapped in a sensual, composed and whispering style. Shin-dong said this about his first solo endeavor: He couldn't sing more than a few bars as a member of Super Junior, but he enjoyed being able to sing as much as he wanted.
========================================
Rain to present new artist by year's end and debut as a producer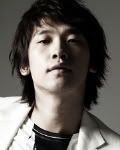 Source: http://www.arirang.co.kr/
Picture: http://www.naver.com
Top star Rain plans to debut a solo female artist and male group by year's end, making his own debut as a producer. In February, he revealed at a press conference his intention to debut 2 new teams within the year. According to Rain's reps, these artists are a solo female and a male group. Though teens, they're exceptional singers and dancers and the bearers of much expectation. Rain also recently made news for being awarded the "Korean Image Stepping Stone Award" on the 19th for elevating Korea's image.