Music news
Featuring artists & events: In Soo-ni, SG Wannabe, Rain, Hyolee, "Korea Sings" contest, Nell's concert.
Nell's 4th Album Release Concert – Separation Anxiety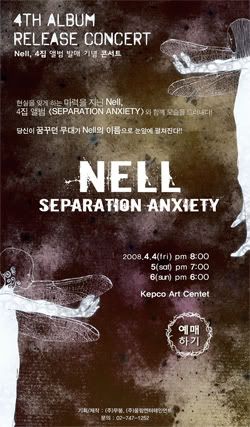 Date : Apr. 4 – 6
Place : KEPCO Art Center

Source: http://world.kbs.co.kr/
Nell's charm is often said to be inimitable. Her emotionally appealing and delicately powerful vocal takes you to a mystic and captivating world. And her live concert is the best place to appreciate her magical voice and unique charm. Just imagine yourself swaying to the music that seems to meander its way through the audience. You are certain to be mesmerized by the dreamy atmosphere of the show. Nell's new releases in her fourth album were sampled in her last concert, causing her fans to wait for her latest work in quiet expectations. Now those who love her music will have their fill of the long-awaited songs.
————————————————–
Cast of 'One Night and Two Days' Enters 'Korea Sings' Contest
Source: http://english.kbs.co.kr/
Date: March 27. 2008
The cast of 'One Night and Two Days,' a popular segment of 'Happy Sunday' on KBS 2TV, participated in 'Korea Sings,' a singing contest and one of the longest-running TV shows in Korea. The cast includes TV personality Kang Ho-dong and singer and rapper Eun Ji-won.
The cast members of 'One Night and Two Days' were on location in Geochang, South Gyeongsang Province, when they heard the news that 'Korea Sings' was coming to town. The following day, Park Sang-cheol, one of the cast members, performed 'No Matter What' during the shooting of 'Korea Sings' and received the Audience Choice Award.
Producers of 'One Night and Two Days' said Kang, the host of the segment found a promotional placard of 'Korea Sings' and urged the entire cast to take part in the talent contest. They added that the cast prepared for the contest all night long, including Kang, who claimed it will be his first time singing in public in 15 years.
Meanwhile, the producers of 'Korea Sings' said the township of Geochang went wild over the unexpected appearance of the star cast and applauded enthusiastically to their performance.
The Geochang episode of 'One Night and Two Days' will be aired on March 30 while the surprise episode of 'Korea Sings' will be aired sometime in May.
————————————————–
'Roundtable Plus' Welcomes New Host E Hyo-lee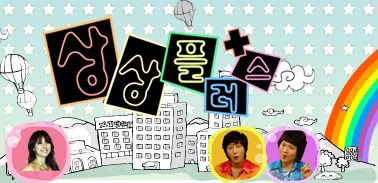 Source: http://english.kbs.co.kr/
Date: March 26. 2008
The second season of 'Roundtable Plus,' a popular entertainment show on KBS 2TV, will air beginning April 8.
'Roundtable Plus' will welcome E Hyo-lee as a new host to join Tak Jae-hoon and Shin Jung-hwan, the two hosts from the last season. Announcers Choi Song-hyun, Lee Whee-jae and Yoon Se-yoon will leave the show.
A new segment will be added to the show as well. The current 'Star Comments' and 'The Birth of Games' will be replaced with a brand new corner.
Producer Yoon Hyun-joon said the staff is currently reviewing about four different segments that may be added to the new season. He said the first half of the program is expected to comprise chitchat by the hosts and the guests, and the second half will comprise fun and meaningful segments.
————————————————–
Samsung Unveils Promotional Music Video Starring Rain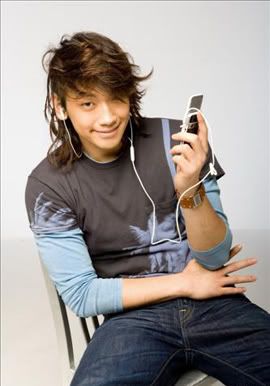 Source: http://english.kbs.co.kr/
Date: March 25. 2008
Samsung Electronics has unveiled the 2008 Beijing Olympics theme song and the music video that will be used for advertising its Anycall mobile phones. Singer and actor Rain, who is one of the hottest celebrities in Asia, stars in the music video.
Samsung Electronics, one of the official sponsors of the 2008 summer Olympic games, launched the music video starring Rain at a recent event announcing the participants of the Olympic Flame relay. The music video is about working hard and achieving one's dreams. Rain conveys the message by dancing throughout the music video.
Rain took active part in choreographing the dance moves for the music video, which boasts blockbuster-level cinematography. In the video, Rain battles it out with talented B-Boys and shows off his sexy charm to the fullest. Rain's physique in the music video reportedly looks very impressive, as he underwent months of hard training to prepare for the shooting of the film 'Ninja Assassin,' a new Hollywood action movie.
Director Jang Jae-hyuk, who made the music video for 'It's Raining,' the title song of Rain's 3rd studio album, took charge once again. Samsung Anycall's promotional music video starring Rain will be played throughout the Olympic Flame relay as well as the summer Olympic games for a total of 97 days. The video will also be edited into a 15-second commercial clip that will go on air nationwide in China and Hong Kong starting in early April.
Once he finishes shooting 'Ninja Assassin,' Rain will visit China in mid-August to take part in events related to the Summer Olympics.
————————————————–
SG WannaBe Ranks 10th on Japanese Oricon Chart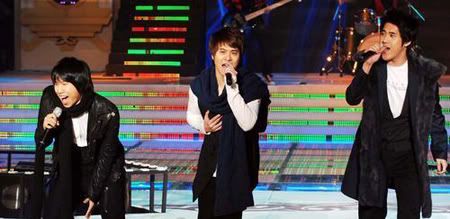 Source: http://english.kbs.co.kr/
Date: March 24. 2008
APopular male vocal group SG WannaBe's debut album in Japan entitled 'I Love SG WannaBe' has kicked off to a favorable start by landing on the 10th spot on the Japanese Oricon Chart's daily album chart.
On March 20, the group held a special event in Odaiba, Tokyo to celebrate the release of its first album in Japan. Some one thousand fans flocked to meet the members of the group, who held a handshaking event as well as a talk show.
Member Chae Dong-ha shocked many fans by officially announcing that he will be leaving SG WannaBe to begin a solo career. He asked his fans to continue to support his future career.
The group members went on to announce the top five songs chosen by Japanese fans and gave a live performance of the song which took the number one spot–'Partner for Life,' included in the group's third studio album. The event came to a close when the members took photos with the fans.
On March 20th, SG WannaBe's official Japanese website announced that Chae Dong-ha will be leaving the group to pursue his dream to become an actor.
The original members of SG WannaBe will hold another fan meeting on May 7 and perform together for the final time at two concerts to be held at the Tokyo International Forum's A Hall on May 8.
————————————————–
Insooni to release album and hold nationwide concert tour to mark 30 years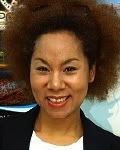 Source: http://www.arirang.co.kr/
Picture: http://www.naver.com
Insooni debuted in the group Hee-Ja-Mae in 1978 and proceeded to become one of Korea's representative female singers. She will now release a new full-length album and hold a large-scale nationwide concert tour commemorating her 30-year career. The concert will begin on the 3rd of next month at Seoul's Sejong Center for the Performing Arts and is slated to run for 6 months through about 20 cities. She also plans to hold a concert for North and South Koreas at Mt. Geumgang in May.