Under The Radar : Taru
The definition of "radar" is a method of detecting distant objects and determining their position or other characteristics by analysis (of very high frequency radio waves reflected from their surfaces). In this case, "Under The Radar" means Korean artistes who are distant and not really well known. To be able to fit into this 'category' they should be underrated and at times unnoticed by the rest of Korean music listeners. This month, the themes I want to flesh out are those of love, happiness and color.

Taru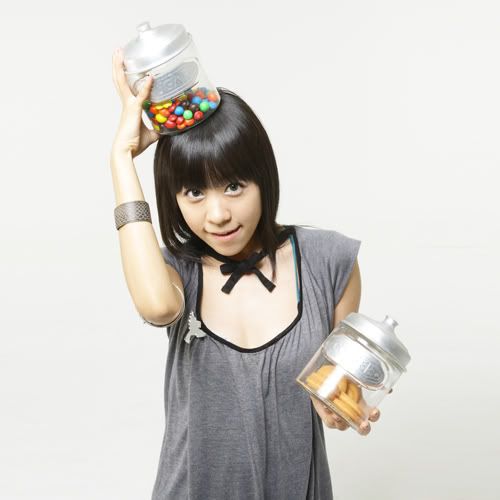 Profile
Real Name: Kim Min Young 김민영
Born: July 10, 1982
Place of birth: Seoul, Korea
Physique: 163.0cm, 42.0kg
Blood Type: O type
Agent: Pastel Music
Debut:
Group – 2007 , Album The Melody 1 [The Melody]
Solo – 2008 Mini-album [RAINBOW]
Education: Hanyang Women's College literary creation
Other Works:
SBS TV broadcasts go chulyeonjak Popular
Drama New Heart OST 2008 – I love
Pichyeoring 2008 Wheesung – Love Seat
Humming Urban Stereo pichyeoring 2008 – sweater
Coffee Prince 1st Shop OST Drama – ralralra, it's love!, Polly
OST 2006 Movie lizards – Lovers
Featured in:
Epik High's "1 Minute 1 Second" http://www.youtube.com/watch?v=h_0Tmf8MDQw
Tearliner's "Impact of Love" (Romantic Island OST) http://www.youtube.com/watch?v=RvFV832vLC0
Shin Tae Kwon's "Song For You" http://www.youtube.com/watch?v=ELTT_QxN0XM
Shin Tae Kwon's " Ddeoreojyeo ijeodo" http://www.youtube.com/watch?v=kP-ux6C2ifc
Biography

Taru debuted as The Melody's lead vocalist in 2007, when the group released their first album titled "The Melody". With many soothing and relaxing songs from the album, Taru's warm voice is absolute love. However, in her solo mini-album, she brings out something different. In  "R.A.I.N.B.O.W.", Taru is able to showcase her beautiful talent along with her individuality. Coloring the world with her electrifying sounds of electronica, Taru has shown us her potential as an-all around musician. Through "R.A.I.N.B.O.W.", she shows us her composing skills and adds her personal touches to the songs, demonstrating to us that she is a talented yet lovable 27-year-old musical artiste.
Taru was chosen as February's Under The Radar because her mini-album exerted a cute yet lovely feel for the month of 'love'. When I was in the midst of picking this month's artiste, I wanted to find someone who can pull off the theme of 'love' and, at the same time, is a truly capable artiste. Taru's charm helped make it an easy selection. It didn't take long to choose her as the Under The Radar artiste. Taru is an amazing singer. Her ability to sing from soft and soothing tunes to more upbeat music, such as the songs from her mini-album "R.A.I.N.B.O.W.", shows that she is truly gifted. Though her solo work differs a bit from that of The Melody's, that is the sole reason why it is called solo work. In a solo, she is able to bring out a different style of music, yet still release a familiar feel throughout the songs.
Her voice has a similar feel to the Norwegian pop music duo "M2M". In my opinion, their voices share some resemblance. Although Taru's voice is a bit smoother and more relaxing, they have a similar tone that makes their music easy-flowing and pleasurable to the ear. Her voice is like that of a sweet, melodic angel with a never-ending tune, especially in Epik High's "1 Minute 1 Second"and Shin Tae Kwon's "Song For You". She keeps herself involved with Tearliner and the songs they make together are exceptionally great to listen to.
For love, let us all welcome Taru as February's Under The Radar artiste.
Discography:
Released: 2008-07-03
01 . Yesterday
02 . Miss you
03 . Love Today
04 . 오! 다시 (feat. U(唯))
05 . 제발
06 . 날씨 맑음 (미스티 블루 cover song)
07 . Miss you (alternative ver.)
08 . Love Today (Sentimental mix) Bonus Track
09 . Yesterday (MR) Bonus Track
10 . Love Today (MR) Bonus Track

Music Videos:
Love Today

credits to Yesasia +  Youtube + Naver + Daum + Mardi09